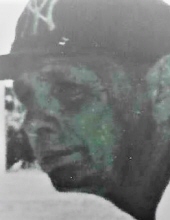 Obituary for Danny Carl Bauler
Daniel Carl Bauler, of Hereford, Texas, passed away Tuesday, December 26, 2017, at the age of 68.

Danny was born on February 5, 1949, in Springer, New Mexico to John Bauler and Iris Lolmaugh Bauler of Mills, New Mexico. He moved to Hereford, Texas 35 years ago and worked both as a cement layer for many years and as a Big 2 Pump operator for Conway Drilling.

He is survived by his brothers, Phillip Bauler of Trinidad, Colorado, Pat Bauler of Cincinnati, Ohio, and Jerry Bauler of Lubbock, Texas. Three sisters also survive him: Barbara Martin, Nancy Huhman, and Irene Bauler, all of Hereford, Texas.

Danny also leaves behind his nieces Barbara Finley of Hereford, Texas, and Jayne Martin Gaede of Plainfield Iowa, as well as nephew Phil Martin of Hereford, Texas. In addition, he leaves behind several other nieces and nephews, all of whom love and will miss him greatly.

The family will hold a private Memorial Service.