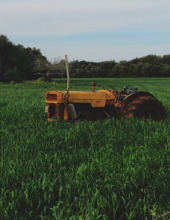 Obituary for Sylvanus "Sonny" Drerup
Sylvanus Frederick "Sonny" Drerup left this world for a new life on Friday, August 10th after a long bout with cancer.

He was born October 12th, 1935 in Hereford, Texas to Cornelius and Agnes Bezner Drerup. Sonny was a lifelong resident of the panhandle, living and working in Hereford, Dumas, and Hartley. He started working at a very young age, driving tractor, going on wheat harvest, driving truck and being a mechanic.

Besides working hard, Sonny enjoyed playing pool, country music and dancing, playing cards, and his favorite pastime, playing dominoes.

He will be missed by many. He was preceded in death by his parents, four sisters, and six brothers. He is survived by one sister, Catherine Cortez of Hereford, Texas, and brothers Paul of Hereford, William of Amarillo, and Henry of California, as well as many nieces and nephews.

Memorials may be made to Samaritan Hospice of Hereford or to ADVO Companies PO Box 51744, Amarillo, TX 79159-9998.

Per Sonny's request, there will be no services.

Submitted by Catherine Cortez.
Events