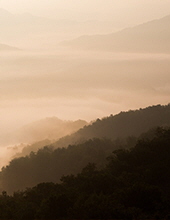 Obituary for Ronnie F. Provence
Ronnie Franklin Provence, of Hereford, Texas, passed away Thursday July 25th at the age of 57.

Mr. Provence was born August 5th, 1961 in Amarillo, Texas to Tommy Joe and Patricia Ann (Westmoreland) Provence. The family moved to Hereford in 1963. Ronnie attend college and served a term in the U.S. Navy. He lived for several years in Hawaii, working in auto leasing and plumbing, performing the same work upon returning to Hereford.

He was proud of his Native American heritage and was an artist at heart. He spent his free time doing calligraphy, painting, sketching, and woodworking. He especially enjoyed time spent with his grandchildren.

Ronnie leaves behind his parents Tommy and Pat Provence, his two brothers Blane and Tannar Provence, and his children Danielle and husband John Parsons, Michael Provence, Shanah Provence, and Kalee' Provence—all of Hereford, Texas. Also surviving him are his grandchildren Quinnley Parsons, Sunny Parsons, and Kason Guzman.


Services are under the direction of Hereford Heritage Funeral Home.
Events