COMPASSION IS OUR PASSION

Over 110 Years of Promises Kept
It's said that the measure of a man isn't found in the words he's said, but in those he makes good on.

We serve our families as a family. We pledge to always provide the services you desire… and your loved ones deserve. That's our promise to you.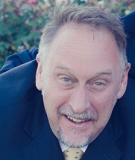 Steven Vredeveld
Funeral Director/Owner
Steven Vredeveld attended Worsham Mortuary College in Chicago, Illinois and graduated as President of the Omega Chapter of the Pi Sigma Eta National Mortician's Fraternity. He is licensed with the Texas Funeral Service Commission in Funeral Directing and Embalming. He holds a Texas Insurance license to sell pre-arranged funeral plans.

Steven is a parishioner at St. Anthony's Catholic Church in Hereford and he is a Fourth Degree Knight of Columbus and Lion's Club member. His hobbies include Reading and History.

Steven's favorite quote: "Never, ever ever ever ever give up."--Winston Churchill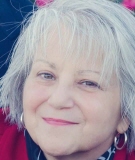 Diana McKandles Vredeveld
Funeral Home Manager/Owner
Diana's family is based in Odessa and San Antonio, Texas; she holds a B.S. in Chemistry. She has worked in analytical laboratories for over 35 years and has supervised operations for various clinical laboratories. She brings her love of organization to bear as Office Manager for Hereford Heritage Funeral Home. She attends St. Anthony's Catholic Church and enjoys swimming and keeping up with her pen pals.

Diana's favorite quote: "They say that genius is an infinite capacity for taking pains." --Sherlock Holmes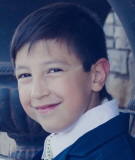 Maximilian Don Vredeveld
Guatemalan born and now "Texas raised", Max attends St. Anthony's School in Hereford and is currently in 4th grade. He enjoys entertaining the children that visit our funeral home. He is a member of the Hereford Hammerhead Swim Club as well as an altar server at the family's home parish of St.Anthony's in Hereford.
Max's favorite quote: "Thunderbirds are GO!!!"