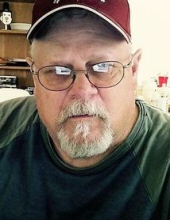 Obituary for Floyd Gene Neill
Floyd Gene Neill, 70, a longtime resident of Hereford, was peacefully called to his Lord on Saturday, July 1, 2017, at his home.

A Celebration of Life Service will be held on Tuesday, July 4th at 1:00 p.m. at the Avenue Baptist Church at 130 N. 25 Mile Ave. in Hereford. There will be a family visitation at the Fellowship Hall to follow. Billy Joe Wall and Jack and Deb Stone will be officiating.

Services are under the direction of Hereford Heritage Funeral Home. Floyd was born November 27, 1946, in Enid, Oklahoma, to Leo Floydean and Margie Neill. Floyd married Phyllis Warrick in 1968. They had one daughter, Kathy Maddox and her husband Heath. Floyd was a member of Avenue Baptist Church and served in the United States Marine Corp. He was also a member of the local chapter of AMBUCS, as well as a member of the Hereford Bass Club. He was owner and operator of the A Alignment Shop.

Floyd enjoyed fishing, drag racing, and bowling with his friends until his grandchildren were born. His grandchildren, Jon and Bailey Maddox became the new enjoyment of his life.

Preceding him in death were his parents, Leo and Margie Neill and his brother David Dean Neill. Floyd is survived by his wife, Phyllis, his daughter Kathy Maddox and her husband Heath and their two children, Jon and Bailey and family friend, Dylan Blagdon from Brady, Nebraska. He is also survived by by Floyd's two sisters, Carol Rethmel of New Mexico, Patricia Wooten of Oklahoma, and by numerous nieces and nephews.
Previous Events
Celebration of Life
Avenue Baptist Church
130 N. 25 Mile Avenue
Hereford, Texas 79045
Billy Joe Wall and Jack and Deb Stone will officiating.There will be a visitation at the Fellowship Hall following the service.